P

R

O

D

U

C

T

S

The Alpha-TAC XT8 ProRanger is ExtremeBeam's Most amazing Tactical Lighting Platforms. Simply stated, it's exceptionally modular. From its adaptability with the Metal Molle, and the Molle-TAC adapters to it optional UV and IR Bulbs, the XT8 ProRange is simply a rugged, dependable highly efficient Extremely Durable workhorse Super-Duty Tactical Light...Humbly sta

ted....

The Alpha-TAC XT8 ProRanger is ExtremeBeam's highly efficient Extremely Durable workhorse Super-Duty Tactical Light. The only thing better is when you add The Metal Molle!  With its unique built on belt/pocket clip, and blindingly bright white-hot precision-focused beam, the XT8 ProRanger has quickly become a preferred tool among its Military and Law-Enforcement Patrons. Although the most compact of ExtremeBeam's full-service tactical lights, the XT8 ProRanger retains all of the Rugged Shock-resistant and Impact-resistant features of its larger relatives. From its Anti-Recoil Shock-Pin design to it nearly 4mm thick High Density Aluminum Alloy walls, The XT8 ProRanger ranks among the toughest Tactical light ever produced in the history of tactical lighting.


The XT8 ProRanger can withstand the abuses expected on the battlefield, while still carrying the finesse and beauty fit to be carried by top-rank officers. The XT8 precision optical reflector along with its High-Output LED light-source, provide the XT8 ProRanger with 8500LUX of extremely bright High-Definition lighting, shooting its beam out nearly 265 meters, giving the officer the ability to temporarily night-blind a suspect or enemy and providing the additional life-saving seconds of advantage in close-confrontation situations.


The XT8 Flash System allows for 3 brightness settings and 2 flash-modes. This allows your batteries to last as long as 11 hours while also supplying you with non-Lethal flash disorientation for crowd control.  The XT8 Flash's memory feature remembers your last setting after just 5 seconds, so you won't have to cycle through modes every time you turn your light on.... 
"Built to be the toughest most overbuilt Combat-Ready, Weapon-Mountable, Shock-Proof Recoil-Resistant Super-TAC light ever used by any soldier in any combat situation anywhere in the world!"

  Created from Rugged High Density

aluminum alloys, the XT8 combined with the revolutionary yet  traditional Metal Molle adapter and  standard-equipt fire resistant rubber switch , makes the XT8-Metal Molle  a fantastic tool for both Fire-Fighter and Police officer alike...

No need to remove your light from its holster during routine traffic stops; And if so desired, it comfortably tucks under the underarm with ease and comfort  for precise control while writing citations.

The Metal Molle is Extremely Durable with its over-built jacket-clip for extra mounting and retaining options.

It comes with ExtremeBeam's Anti-Shock pin design making it a durable option you'll want to add to your 2012 XT8 ProRanger.

  If you are looking for a Tactical Military and Law-enforcement light with a history of extreme brightness, durability and reliability, then the Alpha-TAC XT8 is the precision tactical lighting system of choice.  The Alpha-TAC XT8 ProRanger truly lives up to the company's reputation as a first class precision tactical light, and "The Original Extreme Beam Machine"™

Copyright © 2012 ExtremeBeamInternational. All rights reserved.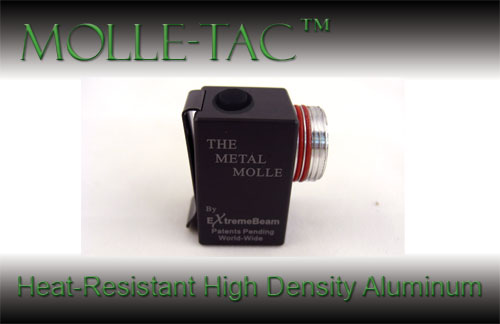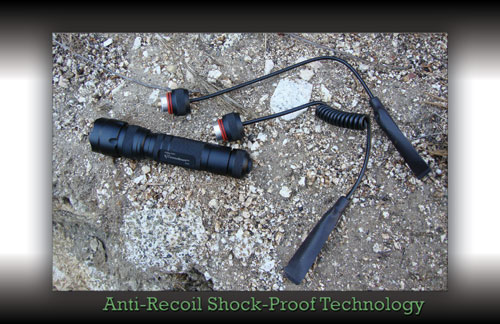 MSRP: $65.95 with Smart Charger 110-220V,  2 Sets of  Rechargeable Lithium Batteries

Optional Lithium Recharge Kit with 2 Sets of Rechargeable 1000mAh Lithium Batteries.

Includes:

12 Volt Car Adapter

120-240 Volt Smart Charger & Cable

4/1000mAh CR123 Lithium Rechargeable Batteries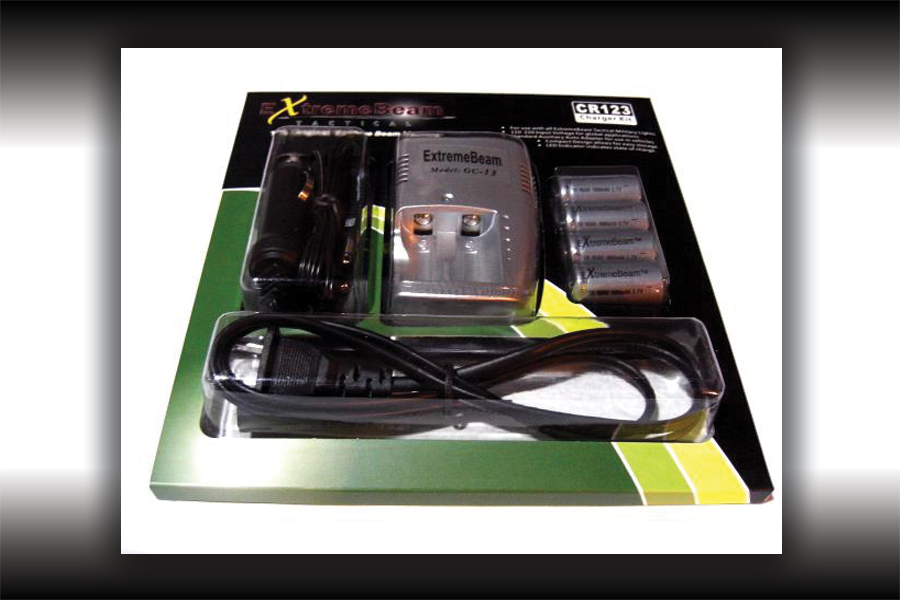 Patents Pending World-Wide

Patents Pending World-Wide

The Metal Molle for all XT8 Proranger and Flash Tactical Light Models


Patents Pending Worldwide


Tactical Lights & ExtremeBeam