The S.A.R.7 Rechargeable Micro Light

The S.A.R.7 is ExtremeBeam's answer to the demand for a micro-light with a 450ft range which was weapon mountable.

The S.A.R.7 has an anti-recoil pin mounted in the rear making the unit about 3mm longer than the S.A.R.5. An additional buffer ring surrounds the solid aluminum reflector housing inside the front housing, in order to enable the light to further handle muzzle blast. Designed for use by the United States Marines, The Alpha TAC S.A.R.7 Glock Light was designed for Extreme-Duty Service, where heavy recoil and jarring impacts are the norm. Built to withstand these high impact conditions with its High-Density aluminum housing, impact-resistant glass lens, and its Anti-Recoil Shock-Pin System, the Alpha-TAC S.A.R.7 Glock Light is ExtremeBeam's latest creation in advanced High-Output LED mini-craft gun sight illumination systems.

While small enough to fit in a shirt pocket, the output of the S.A.R.7 Recon Glock Light is anything but small. The white spot beam output exceeds 3500LUX @ 1 meter making the S.A.R.7 to exceed the output of many tactical lights 3 times its size. It can easily be mounted to side-arms with its mount and remote switch system, making the S.A.R.7 Glock Light the brightest, most advanced and toughest side-arm weapon mountable light sold for military use today. And when used for search and rescue, you can literally light up the top of a 5 story building for up to 2 hours!

The advanced precision optics of the S.A.R.7 were designed to provide the soldier with the ability to cause temporary night blindness, providing added life-saving seconds of advantage required in close-combat conditions. The S.A.R.7 Glock Light regulating circuitry allows it to run on either 3.0volt CR123 batteries or their 4.2volt rechargeable counter-parts.  The S.A.R.7 Kit comes complete with Light, Charger, Tactical Pouch, and 2 Rechargeable Lithium CR123 Batteries. (1 for spare)

$119.95

** For Police and Military Use

Supplied with Smart Charger 110-220V, Holster,  2 Sets of  Rechargeable Batteries

Alpha-TAC SAR7

Weight with 3.0V battery:  58.6 Grams (2.1 Ounce)

Total Length: 84.74mm (3.34 inches)

Maximum Width: 21.59mm (.85 inches)

Average Max Run-Time:  Up To 2 hours

Light Performance: 3500LUX @ 1 Meter

Light Volume: 130 Lumens

Battery Type: CR123 3.0 to 4.2 volt

Measured Gun Range Light Projection: 150 Yards / 450 Ft

Bulb Type: High-Output LED

Water Proof / Dive Rated: 2 Meters

Copyright © 2012 ExtremeBeamInternational. All rights reserved.

Designed to be the best "Glock Light"  an officer will ever own, the S.A.R.7 is the step up from the S.A.R.5. in that the S.A.R.7 is Anti-Recoil and weapon-Mountable ....

With a range of 450 feet, and fully rechargeable, the S.A.R.7 is a first choice as an exceptionally durable backup light, and fully capable of being mounted on the largest of firearms.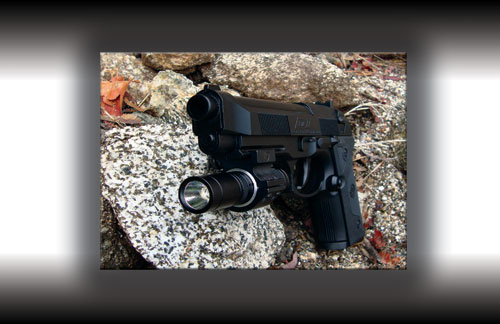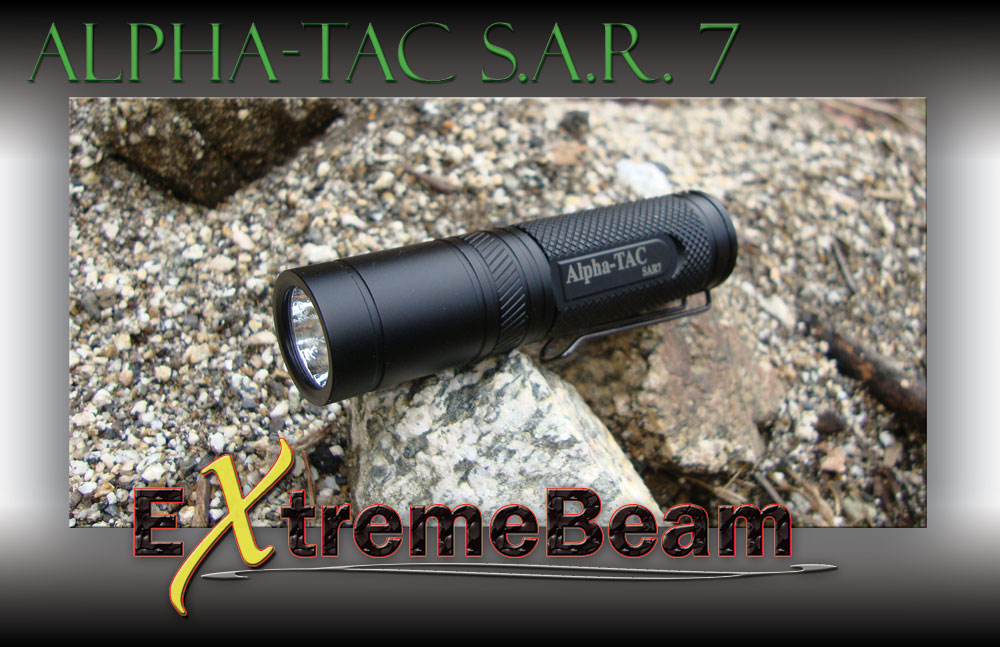 Shown on Beretta with Optional Mount System

Patents Pending World-Wide

Patents Pending World-Wide

Patents Pending World-Wide

Patents Pending World-Wide

The Alpha TAC S.A.R.7  Glock Light was made to be mounted on any light arm. It's durable construction and anti-recoil design make this a perfect micro light where high performance in a small package is desired.

S.A.R.7 Glock Light, for Law-enforcement Use

S.A.R.7 Anti-Recoil Weapon-Mountable - 450ft Range